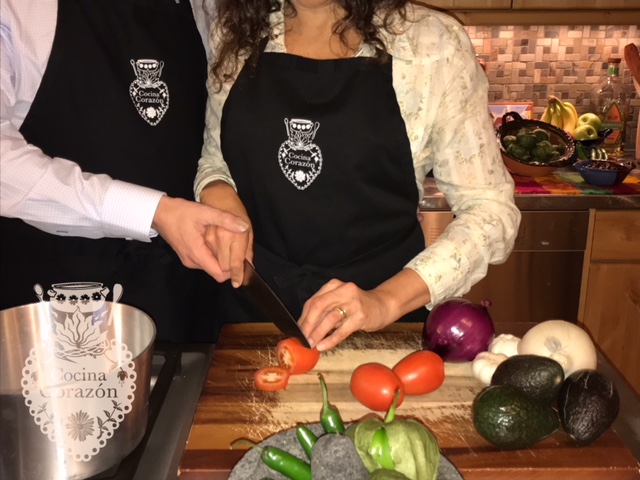 Couples Who Cook Together Stay Together, Says Science
Cooking with your better half, family or friends can help you feel more connected and much happier. Actually cooking is one of the favorite activities according to a recent survey — sponsored by Calphalon and conducted by Light Speed GMI — asked about 1,000 U.S. adults ages 18 and older how they think cooking influences relationships. And it turns out, people place a very high importance on cooking.
Study reveals, 87 percent of those surveyed believe that cooking is one of the top activities couples can do to strengthen their relationship. Learn more about this study. 
The reason? COMMUNICATION – people put a very high value on communication. Couples also think that cooking for your partner is a way to show your love – 78 percent of the respondents believe that couples who cook together stay together!
When cooking together you have more time to interact and connect, which can help strengthen your bond. Set aside one or two days a week where you can cook and create recipes at home. Join a cooking class every now and then and go through the process together.
A research by Smithsonian.com says cooking has become a common cure for stress or feeling down, but there might actually be some science to why small creative tasks might make people feel better. According to a new study, a little creativity each day can go a long way towards happiness and personal satisfaction on a daily basis. This isn't the first time researchers have drawn a line connecting making food with positive feelings. In recent years, psychologists have started spending more time exploring cooking and baking as a therapeutic tool to help people dealing with things like depression and anxiety, says Daisy Meager from the Munchies.
Cooking Together Is A Sensual And A Soothing Experience
Of course, you don't need to be the greatest home chef, to enjoy the fruits of cooking with your loved one. The key to cooking together is communicating. You see, food brings people together, and this is not about just a survey, it is a fact. Cooking is a sensorial experience – textures, flavors, colors, sounds and aromas. Teaching your partner how to chop or mince, your hands might touch during the process. Experimenting and preparing a dish, or learning a new recipe together, creates a different kind of connection between the two of you:
You use your hands
You create something
You put on your favorite music
You learn an art
You have your favorite drink, fire up the stove and let your worries melt away
So embrace it, and wear your aprons whenever you can!
Learning your partner's favorite foods and likes in the kitchen is exciting and open the door to empathy. You can teach your partner different methods and techniques based on your particular skills and expertise, you can even play with food. Learning what your partner's taste preferences are, also shows special attention to their needs and will counterbalance feelings of neglect. Just remember to relax in the kitchen and don't try perfecting the dish; this activity is meant to be fun.
A Person Who Can Cook Is HOT.
Other findings from these surveys also note that many people cook to seduce a companion. It's all about reinventing yourselves and play a different role, creating a different space for the two of you, where everything is about pleasure. Just wearing a sexy apron can make the difference.
But why is cooking together a great way to create an opportunity to connect with one another without any pressure? You each have tasks — like chopping, or mincing while the other is stirring or measuring ingredients — and both can catch up on each other's lives. In simple words, It's an activity that happens in a neutral field for the two of you to build up your relationship.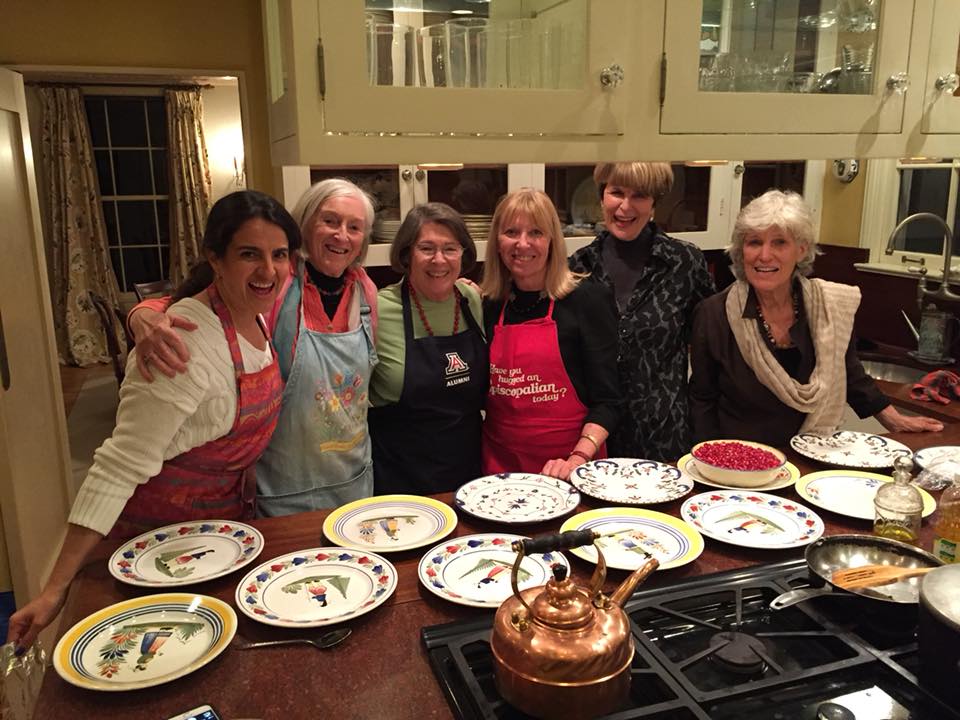 Nowadays many people even bring this activity to a next level, creating supper clubs to connect with other friends or attending specialized cooking classes just for fun or to meet new friends!
Bring Your Valentine On A Cooking Date!
On February 14th, join Cocina Corazón's Valentines Day cooking class and learn the art of Chiles en Nogada! Learn more here